Latest Winged Words out now!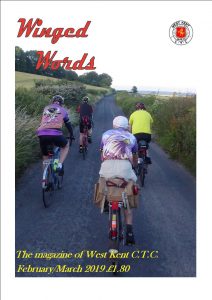 In this issue…
A Belgian sojourn Part 2
A page from the Tate Diaries
Tech Talk – e-gearing
Best Article Competition final result 2017/18
Medal Series programme 2019
Plus all your usual favourites including the all important Runs List for March/April 2019.
Registered readership will set you back a miserly £12.00 for 6 issues pro rata. Email Richard at sway.bush@gmail.com with the contact details and he will arrange to send direct.