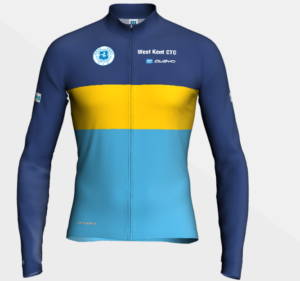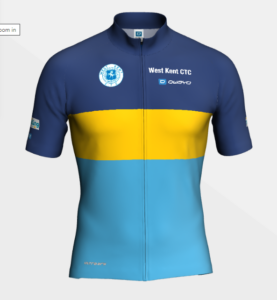 Heritage Cycling Jersey
The final design of the Heritage cycling jersey is shown in the front and back images above.
The images show the long and short sleeved versions.
The available sizes, from C2-C14 can be found below :-
The sizes are for a tight fit. Go up 1-2 sizes for a more relaxed fit.
The jerseys will be made by Owayo Custom sports, based on the C3 Basic Mens/Unisex jersey.
Pre-Ordering
If you would like to order a jersey(s) please send  the following information to :-andyw_11s@btinternet.com
Full Name
Local Group name
C-size (2-14)
Fit (Tight/Relaxed)
Sleeve (Short/Long)
1st Shipment
The first shipment of 20 jerseys was received on Friday March 3rd , 2023. These will be distributed at the district events in March or by prior arrangement.
The introductory prices for the jerseys are are Short sleeved £30 and Long sleeved £34.  Payment is in cash or cheque to A.P. Wythes
The prices are dependent on a bulk discount from the supplier and a subsidy from the club. Hence, prices for subsequent shipments may very from those above.
Stock for Sale.
There is a single jersey from the 1st Shipment available to purchase at the introductory price of £34.
Long Sleeved jersey. Sized C8  (Chest 106-110cms) "tight fit.
2nd Shipment
If you are interested in Pre-Ordering for the 2nd shipment send details as described in Pre-Ordering.