Latest Winged Words out NOW!
In this issue…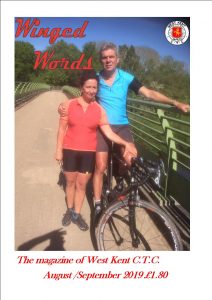 A LEJOG blog
Bexleyheath Group in the Vosges
A Dales break
Triennial Veterans Ride Report
A book you should be reading
Not got your copy? Why not subscribe to the magazine right now? Registered readership will set you back a paltry £12.00 for the next 6 issues.
Email Richard at sway.bush@gmail.com with your contact details and he will arrange to send direct.
N.B. We're always on the lookout for any local business that might want to place an advert in the magazine i.e. a cafe, pub or perhaps a club member's own firm. Again, contact Richard with the details if you know of anyone interested.